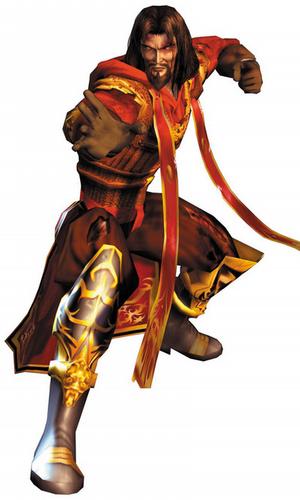 A powerful, deadly sorcerer and a primary villain in the
Mortal Kombat
series, Shang Tsung is a shapeshifter who needs to consume souls in order to sustain his health and life. In the
Mortal Kombat
series, he is the epitome of cunning and decadence, as symbolized by his preference for lavish parties, grand palaces, and stylish clothing. Unlike the crude
Shao Kahn
, this bombast is a facade, disguising Tsung's true intellectual and mental sophistication. His
nemesis
is
Liu Kang
, but throughout his unnatural lifespan, he has earned the hatred of many others, including
Kung Lao
and
Kenshi
. His Street Fighter rival is Gen.
About Shang Tsung
Edit
Shang Tsung's early allegiance to Shao Kahn granted him the status of a free roaming sorcerer. As such, he is able to move between realms without detection by the Elder Gods or local deities an ability which has granted him many opportunities to commit atrocities over the centuries. Only Delia, Shinnok, Shao Kahn, and Quan Chi can match Shang Tsung's skills as a sorcerer.
Two Worlds Collide
Edit
Ad blocker interference detected!
Wikia is a free-to-use site that makes money from advertising. We have a modified experience for viewers using ad blockers

Wikia is not accessible if you've made further modifications. Remove the custom ad blocker rule(s) and the page will load as expected.