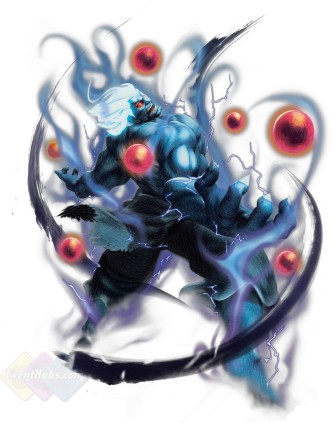 Oni is a secret character in the Street Fighter series. His Mortal Kombat rival is Shinnok. He can be fought as a secret boss in Arcade Mode, as well as being a playable character. [3] Oni is in fact, Akuma, who has let Satsui no Hado consume him to the point where he has discarded humanity and has lost his moral code as a warrior who will kill anyone in a fight, and has taken the form of a full demon instead of a half demon. His Mortal Kombat rival is Inferno Scorpion.
Depite his large size, Oni is incribibly nimble and swift.
Note: This character should not be mistaken as Shin Akuma, even though both have very close similarities to each other, such as being a more powerful and violent form of Akuma.
Ad blocker interference detected!
Wikia is a free-to-use site that makes money from advertising. We have a modified experience for viewers using ad blockers

Wikia is not accessible if you've made further modifications. Remove the custom ad blocker rule(s) and the page will load as expected.