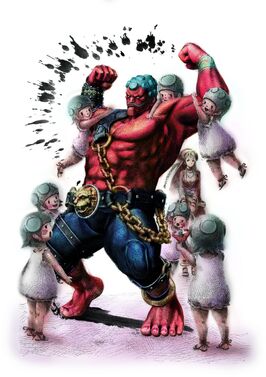 Hakan (ハカン) is a character in the Street Fighter series. He made his debut as the tenth and final new fighter in Super Street Fighter IV. He was revealed by IGN on March 9, 2010. The character was created specifically to be "something that was never seen in a Street Fighter game before." The creators searched for an interesting new fighting style on websites such as YouTube to come up with a new off-the-wall character akin to Blanka or Dhalsim.[1] His Mortal Kombat rival maybe Kintaro.
Ad blocker interference detected!
Wikia is a free-to-use site that makes money from advertising. We have a modified experience for viewers using ad blockers

Wikia is not accessible if you've made further modifications. Remove the custom ad blocker rule(s) and the page will load as expected.