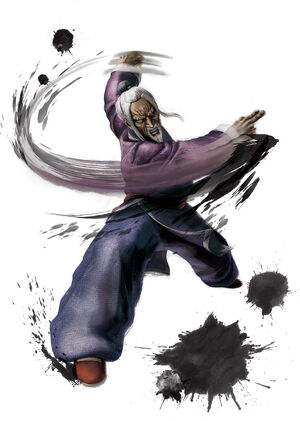 Gen (Japanese: 元) is a Chinese martial arts master and former assassin (most likely an assassin for the Chinese government) who uses legendary fighting techniques. Stated by the official website to be in his 70s by the time of
Super Street Fighter IV
, Gen is a legend in the Chinese underworld. However, he has been diagnosed with a fatal illness believed to be leukemia, and is seeking to die as he has lived: fighting. He has taught several characters in the
Street Fighter
series how to fight, including
Chun-Li
,
Yun
and
Yang
.The fact that all these characters possess vastly different fighting styles speaks to the breadth of his mastery. He is currently the only character in the Street Fighter series who can switch between fighting styles (he has 2 of them) during a match, and one of the few characters in fighting games with multiple movesets. His Mortal Kombat Rival is Shang Tsung, because they're both old, obviously.
Ad blocker interference detected!
Wikia is a free-to-use site that makes money from advertising. We have a modified experience for viewers using ad blockers

Wikia is not accessible if you've made further modifications. Remove the custom ad blocker rule(s) and the page will load as expected.