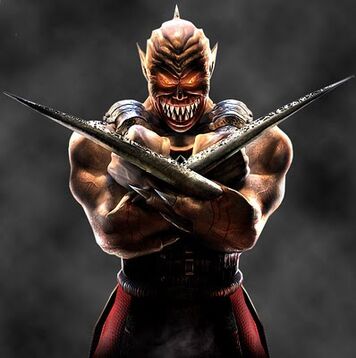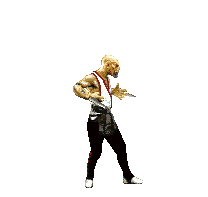 Baraka is a character in the Mortal Kombat fighting game series, who made his debut in Mortal Kombat II. His Street Fighter rival is Vega. Baraka was introduced as a mean, unforgiving, and unpredictable warrior in service of the Outworld emperor Shao Kahn in Mortal Kombat II. He belongs to a race of nomadic mutants, later revealed in Mortal Kombat: Deception to be called Tarkata, a crossbreed between vile Netherrealm demons and denizens of Outworld, apparently populating the vast wastelands of Outworld. Like most members of his race, Baraka possesses long blades extending from his forearms. Although he has had numerous incursions with the Earthrealm warriors, he appears not to have any particular rivalry or hatred towards Earth or its inhabitants. As a loyal warrior, he fights for those whom he calls "master".
Two Worlds Collide
Edit
Ad blocker interference detected!
Wikia is a free-to-use site that makes money from advertising. We have a modified experience for viewers using ad blockers

Wikia is not accessible if you've made further modifications. Remove the custom ad blocker rule(s) and the page will load as expected.